Claudi asked for it. Here it is. A post from being home. Two years ago I set out on a trip with unknown destinations and even more unknown ends. Fifteen months later I returned home, a few months later I moved back to Darmstadt. The place where it all started.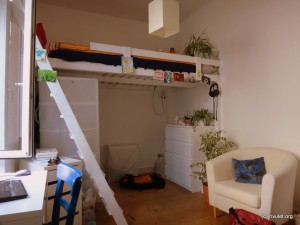 Writing these lines feels a bit surreal. On the one hand all the memories of the trip are still very present. Thinking back to all the people who deeply touched my heart during these fifteen months fills my eyes with tears. A few sad and a lot of joyful ones. I still feel unbelievably blessed that I was given this amazing opportunity. And there are many occasions here when I remember some experience from the trip. Often, this totally changes my perspective on things. If so, it's always for the better.
On the other hand the memories already seem to be far far away. Recently Steve paid me a visit here in Darmstadt and I could not believe that it has already been a year since we met on Borneo. Time is definitely flying by… but I still do love being home.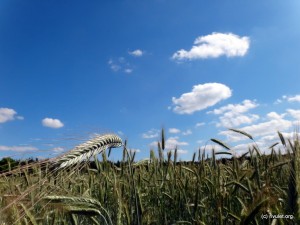 One difficult thing about being home is the fact, that I need to earn my living. It often feels that there is soo little time left (that's the only excuse I have to offer if you are still waiting for a reply, a call or a visit, but you've not been forgotten!). Maybe I am just spoiled from doing "nothing" for a long time (which I recommend strongly)…
or we are all working far too much!?
But I won't complain! I got two interesting and challenging jobs. And they still left me time for trips to Berlin (thanks Katy, Andi, Liv, Georg, Lena, Nadine & Björn), Marburg (thanks Lena), Klagenfurt (thanks Eva), Aachen (thanks Melanie), Graz (thanks Dirk & Valentin), Dresden (thanks Rüdiger & Georg), and Leipzig (thanks Claudi). So far. Definitely more to come!
And being home gives me the opportunity of meeting friends and family here again. Not in cyberspace. But face to face. I can give them a warmhearted hug and tell them that I love them (which I still do far to seldom). You are all totally awesome, thanks for sharing your life with mine! Facebook, Skype and email are fantastic tools to stay in touch with the loved ones a bit more away. And I have meet quite a few fantatsic new people here back home, too. Actually, the world seems to be full of them. It's all about opening ones eyes!

A lot of you have asked if I did change. I can't and won't answer this question… which I guess means, that you have to figure it out all by yourself ;-) A big big warmhearted hug to all of you! See you soon…
Michael